The 2015 Echeta Trip was a rainy one but all 162 horses made it safety back to the ranch last Sunday. While many of us are able to watch the last part of the trip that takes the horses down 5th street in Sheridan, the first two days of the trip are more of a mystery to those of us who are not wranglers. Luckily, our friend and former employee, Stephen Yellowtail, shot this incredible video with a GoPro that shows what it is really like to wrangle on the Echeta Trip!  Music is "Horses are Faster" by Ian Munsick from our very own Sheridan County, so check him out on iTunes!
January 30, 2013 by Jeff Way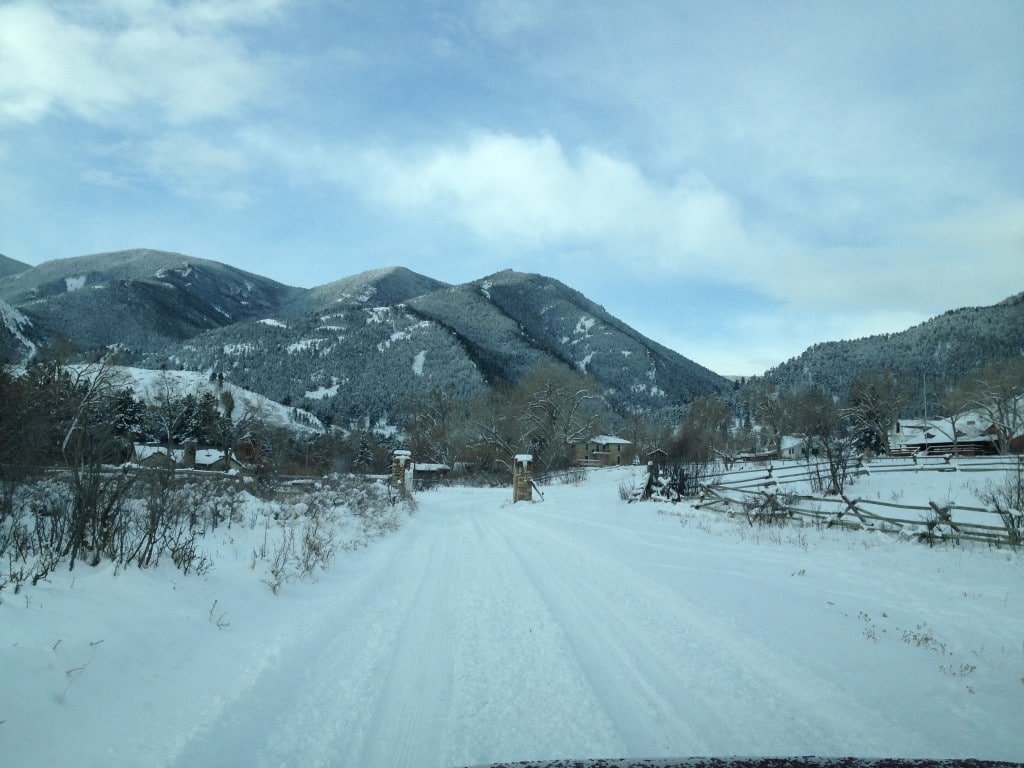 We just returned from the DRA Convention in Wickenburg, AZ and this is what was waiting for us, over 10 inches of much needed snow!  It was a little bit of an adjustment after being in 60 plus degree weather, but we're glad to be back at the Ranch.
We're all catching up on what we missed while we were gone, but Courtney was in the office to answer questions and take reservations.  In addition to being in the office, Courtney also took care of our dinner guests along with our chef Mark.  We've had a busy January for dinners, which we serve Thursday, Friday and Saturday nights and we offer brunch on Sunday.  We're also getting bookings for our bed & breakfast, so be sure to contact us if you're interested in a weekend getaway.  We just finished remodeling the upstairs of the Main House for use this winter and for the upcoming dude season.  Photos will be posted soon!
November 1, 2010 by Jeff Way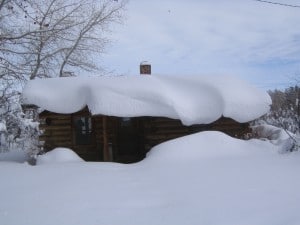 If you find yourself in our neck of the woods this winter or if you are just looking for a brief getaway to recharge from the day to day stresses we all experience, then be sure to come see us.  For the first time, we will be open as a B&B for a limited number of guests, from December 1-19 and from January 6-May 1st.
Come join us for a night, two nights or as many as you would like to stay.  A warm, comfortable cabin will be waiting for you.  No horseback riding will be available, but you will have access to all of the hiking trails, fishing and nearby winter activities in the Bighorn Mountains.
Rates will range from $100-150/night/room and include a full breakfast.  Additional meal packages are also available.  Please contact us today for more information.  We hope to see some of you again before next summer!